I appreciate the opportunity to serve so many people, helping each establish optimal oral health and function, along with a smile they are confident in sharing.
Being an oral and maxillofacial surgeon means I meet people of all ages, from many walks of life. Ours is a diverse community and I enjoy learning from those who come to us for care: each person has stories and experiences to share and I learn a lot by listening. This broadens my understanding of the world and deepens my connection to the person and the greater community.
My line of work is taking out teeth, relieving pain, and restoring oral health, but my mission is building trust and helping others.
Education and Experience
Bachelor of Science in Biology, University of Western Ontario in London, ON
Doctorate of Dental Medicine (DMD), University of Louisville School of Dentistry
Oral and Maxillofacial Surgery Residency, Allegheny General Hospital in Pittsburgh, PA
Doctor of Medicine (MD), Medical College of Pennsylvania Hahnemann University
I am licensed to practice dentistry and medicine in the state of Maine and have been treating oral surgery patients since 2001.
One of the most fascinating aspects of the profession is the ongoing research in techniques, technologies, and diagnostic processes. Every year brings new approaches to the treatment experience, improving comfort and efficacy.
In order to stay current on the latest developments, I regularly participate in a range of continuing education, including attending meetings, lectures, and seminars.
I am a:
Fellow of the American Association of Oral and Maxillofacial Surgeons
Fellow of the American Dental Society of Anesthesiology
Diplomate of the American Board of Oral and Maxillofacial Surgery
Diplomate of the National Dental Board of Anesthesiology
And I am a member of the:
American Dental Association
Maine Dental Association
Androscoggin Valley Dental Society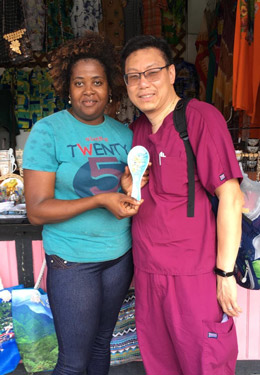 These professional organizations offer many continuing educational opportunities, where I learn from leading practitioners and researchers.
Additionally, I volunteer my skills with Dentistry with a Heart and Donated Dental.
Beyond the Office
Originally from Canada, I now reside in Auburn with my wife and two children. Time with loved ones is my priority when I'm not in the office.