Specialized Care, a Personal Approach
At Maine Oral & Maxillofacial Surgery, we care about the person who owns the smile!
Offering leading-edge care, in a welcoming and supportive environment, we will provide you with an exceptional experience and results.
Dr. Bruce Gallup, Dr. Terry Wang, and our team know you have specific clinical needs, unique concerns, and personal desires. We take time to learn what you seek, understand your constraints, and develop an open and trusting dialogue.
Each of us is committed to providing you with advanced solutions to achieve the beautifully healthy, natural-looking smile you deserve!
Why Choose Maine Oral & Maxillofacial Surgery?
Our Doctors: Following dental school, Dr. Gallup and Dr. Wang completed rigorous specialty education and training in oral and maxillofacial surgery and stay at the forefront of advancements in the specialty through continuing education. They understand the medical complexities of the face and oral cavity and are skilled at relieving pain and restoring function, efficiently and comfortably.
Our Staff: Each member of our staff is highly-trained, professional, and compassionate. They constantly strive to broaden their knowledge and hone their skills in order to provide you with the most accommodating, responsive care.
Our Atmosphere: We have designed our practice to be a welcoming and reassuring environment, where you will feel secure and know you're in caring hands. You will always be treated with the greatest respect and empathy.
Focus on Communication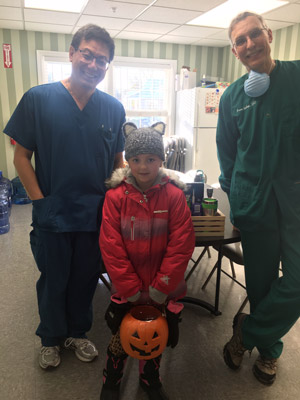 For many people, the thought of oral surgery can be stressful: Will it hurt? How long will it take to heal? Is anesthesia safe? What are the options? What is the best procedure for my needs?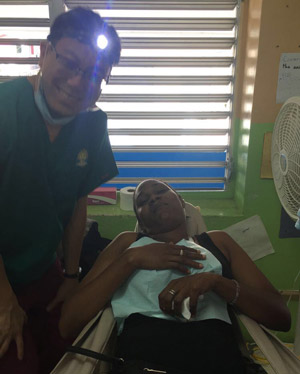 We are always glad to answer your questions and alleviate any concerns you have: In fact, we want you to ask those questions! An informed patient is best suited to make knowledgeable decisions about their oral health.
Prior to any procedure, we will walk you through the diagnosis, review possible approaches to correct the issue, and make recommendations for the best outcome. By clearly and directly presenting the information, we ensure you are an active participant in deciding on the treatment path and are able to make the right decisions for your specific concerns.
We put you in control of your smile's health!
Schedule a Visit
We all look forward to helping you achieve optimal oral health. Please contact our Auburn, ME oral and maxillofacial surgery office for more information and schedule an appointment, today.